Happy Friday friends!
Today was our first snow day of the year! I am so thankful, especially since I caught a bug and have 100+ fever. (Yuck!) I'm thoroughly enjoying the time to be cozy and comfy while being productive.
To celebrate the snow day, I'm being (somewhat) productive and linking up with
Doodle Bugs Teaching
for my very first Five for Friday!
I have been loving all the New Year's products out there, and it was hard to find the right resolution writing to do with my kiddos. I loved how focused they were on their resolutions, too. We talked about goal-setting and why it's important to set an
attainable
resolution (Although visiting Mars is a wonderful idea, is it really attainable this year?) They came up with some fabulous resolutions. Aren't these little party noise makers adorable? I got the idea from
Linda Kamp
- she has a wonderful New Year's pack on
TpT
!
I love how the resolutions roll up - it makes a perfect way for students to
write more personal resolutions without fear!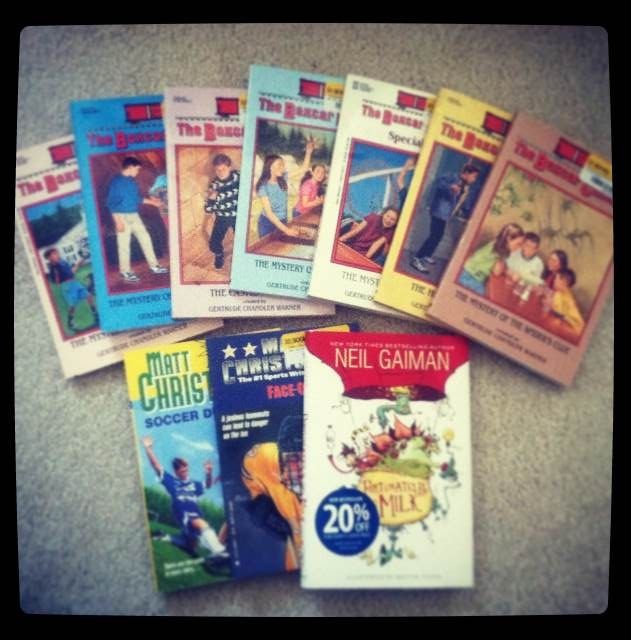 The Boxcar Children might be my favorite series ever! I'm still working on
completing my collection. Yes, you may call me a book worm!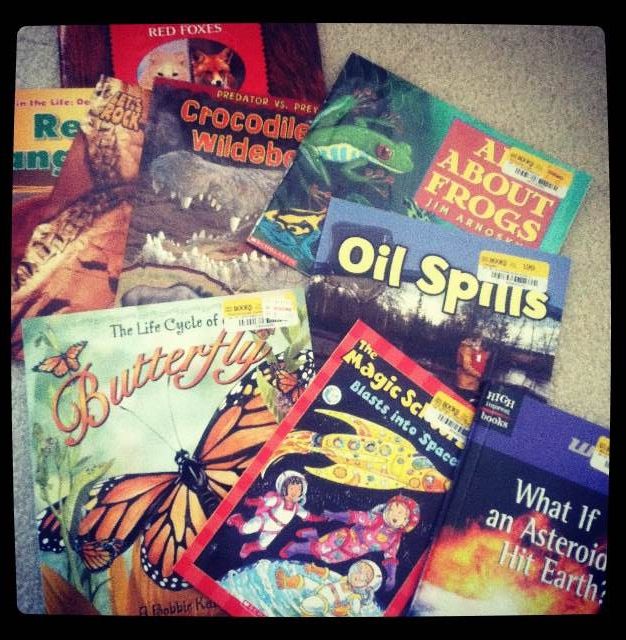 Lots of books for science - we will be finishing our environmental unit in the next few weeks and starting our space unit. These nonfiction books were perfect for my book focus wall!
Half Price Books was having a SALE over the break, and I just couldn't pass up books! My kiddos are doing a 30 book challenge due in March, and I just love getting "new" books for them to read! I also found two boxes of books (each book under a dollar!!) from my local library book sale. Let me tell you, out of the one box that I brought to school yesterday, I only have about three books that are left. There is nothing more rewarding as a teacher than seeing students' faces light up about literacy. Both the students and I have the same reaction to new books:
My favorite Christmas gift from my parents - indoor snowball fight material! Does this make me a kid at heart? I'm so excited to use these in my classroom. It's a container full of big pom-pom snowballs. What's more fun than having a snowball fight to review for a test? My mom found this glorious bucket at Hallmark.
Now, I'm off to enjoy the rest of this snow day with some R&R to knock out this little fever of mine! Have a wonderful weekend!