Doesn't it feel like December was only yesterday? It feels like 2013 went by in the blink of an eye! I couldn't have asked for a better year, though. I student taught with a wonderful fourth grade class, earned my undergrad degree, and got my permanent substitute position with my fourth grade kiddos.
I'm more than ready for a wonderful 2014! I have a good feeling about this year...
I had to start the year off right and link up with
Farley
for her January Currently! Head on over to check out some amazing blogs and link up with what you're currently up to!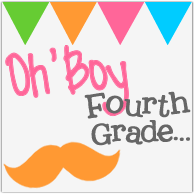 I have to admit, I'm really loving getting to see other bloggers through these linky parties. Once you start looking at other blogs, it's hard to stop! I keep trying to tell myself that I'm lesson planning for the week as I search for ideas. There are some truly amazing blogs out there, and I just love learning from them. So far, I guess all the blog hopping I'm doing is helping me to hold true to this little resolution of mine...
I'm off to a good start by posting on the first day of January, right? Any suggestions for how I can become a better blogger? I'd love to hear your thoughts and advice!