Happy Saturday, friends!

Today I'm linking up for another Spark Student Motivation Saturday with Joanne from Head Over Heels for Teaching!

If you read my last post here, I talked about my Social Studies is coming to life in my exploring the regions unit. So far, we have still been boarding our boat (I turn all the chairs and desks around each day before Social Studies into a "U" shape so that the room is our boat, and students provide me - the captain - with a ticket before they board).


On Friday, we visited Florida, where we made three important stops. First, on our riverboat, we traveled to the Everglades, to learn about the biodiversity present there. We watched a fabulous tour video to learn about how alligators and crocodiles are cohabitants together in the Everglades waters, and received a brochure to keep as a souvenir.

Then, we went upstream to Cape Canaveral to visit the JFK Nasa Space Center and take a tour to learn about the United States' exploration in space.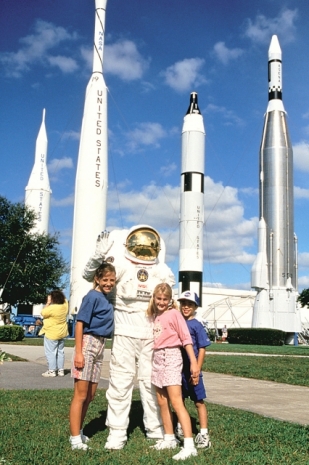 Don't I look great in an astronaut suit? ;o)
Then, we took a bus to Orlando to visit Disney World - what trip to Florida would be complete without a trip to Disney, right?

Students brought in their favorite Disney item as souvenirs so we took a gallery walk around the room to view all the different toys, movies, and items that students were able to share. It was a fabulous experience for students who have been there to share with those who have not visited there before.
We are continuing to explore the Southeast region of the United States this week by taking a trip to the Gulf of Mexico, where we will explore the effects of oil spills, to Jamestown, Virginia, the site of the first permanent English settlement in America, where we will explore an interactive online game called
The Online Jamestown Adventure
.
Students have been keeping a travel journal (with pictures, both hand-drawn, and actual photos I've taken) to include to describe their learning from each place. This interactive, authentic approach to learning has definitely gotten students excited about Social Studies unlike ever before.
Enjoy the rest of you weekend!