Is it just me, or is Dr. Seuss week one of the most fun weeks of all time?
To kick off our Seuss-tivities, we read, "Oh the Places You'll Go" and examined it. At first, we listened to the rhythmic quality of the story, and the richness of the pictures. Then, we listened to the richness of the words and discussed the meaning behind the story. We dug deep, and talked about the theme of the story. We hit on one of my favorite Dr. Seuss quotes, too...
(We used this quote to tie into Social Studies, too. See how - stay tuned - later in this post!) We talked about how our life choices take us places, literally and figuratively. We discussed what it means to "move mountains" and our dreams and aspirations. We investigated the journeys we see ourselves taking as we get older. As we looked through the images of this story, students pointed out how on one page, the character in the story has a unique hot air balloon that stands out from all the rest.
I gave them a blank template of the drawing (I sketched it and recreated it on white paper, then copied it). They went off and created their unique balloon, without coloring in the face of the character. I used their school picture (our district provides sticker versions of the class photos, which were perfect for this) and glued the picture on top of the face, so they could soar to new heights in their own unique balloon. Next, they wrote a narrative based on what places they plan to go in the future. Some students created the story from the perspective of their future selves, while others told the story of the places they would travel to accomplish their dreams. This is our "rough draft" to prepare for the personal narratives we will be writing over the next few days. Our hallway display came out really nicely with their writing and hot air balloons. What do you think?
Okay...maybe I went a little overboard drawing this poster, but it was sooo worth it!
Unfortunately, I can't show you the faces, but I promise they look really cute
put on those cartoon bodies!
We also tied in the "places" we can go in with Social Studies as we started our Regions of the United States Unit. Let me tell you - by far, this is my favorite subject to teach right now, and I am not a "Social Studies person." Now, I in no way can take credit for this idea, as I got it from a fabulous third grade teacher featured on Scholastic's webstite,
Beth Newingham
. In order to learn about the Southeast, we are taking a trip to (almost) all the states in that region to learn more about the culture, history, and places we can visit. For those of you who read my
last post
, I blogged about this in my March Currently. My "????" theme for March was sailor hats, Minnie Mouse ears, and Mardi Gras masks, and the question that those are the answer to is "What souvenirs will our class bring back from our trip to the Southeast Region this week?"
Prior to our tour, we read about the Southeast. We discussed what states made up this area, the landforms that we could encounter, the climate, and the differences between the upper Southeast and lower Southeast region. After discussing the means of transportation most commonly used (historically) in the Southeast, we decided that the best way people could tour the area was by boat. So of course, we started our journey by sailing over the waters to the Southeast. Now, to make our learning a bit more authentic, I created tickets and used Beth Newingham's tour sheets so students could track their adventure throughout the unit.
Starting on Tuesday, as the students were at art, I rearranged the room to create our boat. Using the kidney table as the bow (the front of our river boat). I aligned the desks so encompass the room, and create a "U" shape for our boat - all 24 of our chairs fit inside, in nice, neat rows. As students returned from art, I put on my captain's hat, and allowed gave them a ticket to enter the room. Students entered the boat from the stern (back of the boat) and walked along the starboard (right) side to their seat. After all students boarded, the person on the end counted the tickets, turned them into the captain, and invited their row to put on their (imaginary) life vests. We were ready to set sail along the Mississippi River to New Orleans on our Natchez Riverboat!
Captain "selfie" as we were about to set sail -
sailor hat, and all!
With our background knowledge in mind, we started our tour by venturing to New Orleans, Louisiana to celebrate "Fat Tuesday," or Mardi Gras. We listened to the sounds of the water and watched a video of how the boat works, where we travel, and the history of New Orleans. Then, we discussed the importance of Carnival or Mardi Gras, then and now. We looked at the origins of Mardi Gras came from, and why it's celebrated. If you're interested in a little information booklet I made for my kiddos, it's available for just a dollar in my
TpT Store
! (Yep, my store is just like the Target Dollar spot!)
After learning about the traditions, including kings cake, doubloons, and masks, we created our own masks to celebrate Mardi Gras.
After our Mardi Gras celebration, we listened to the four different styles of jazz that originated in New Orleans: Dixieland, Bluegrass, Delta Blues, and Cajun. After learning about what differentiates each musical style, we identified them based on their instrumental qualities. They listened to all four kinds of music and had to hold up a card to show which type of music they thought was playing.
The second day, we sailed to Tennessee, to visit Memphis. We learned about how the blues originated from slaves singing about working on the cotton plantations. We also took a tour of Graceland, to discover how Memphis is the "Home of the Blues" and "Birthplace of Rock n Roll."We learned (of course) about "the King" himself, Mr. Elvis Presley, and took a tour of his home in Graceland. We compared Elvis to popular music artists today. One of the things we found to be interesting, was the fact that Elvis purchased the large mansion for his family, since his parents were not very wealthy when he was growing up. Today, we talked about how an artist like Justin Timberlake might not be as apt to buy his family a mansion. Then, we made postcards to as souvenirs to detail about our trip.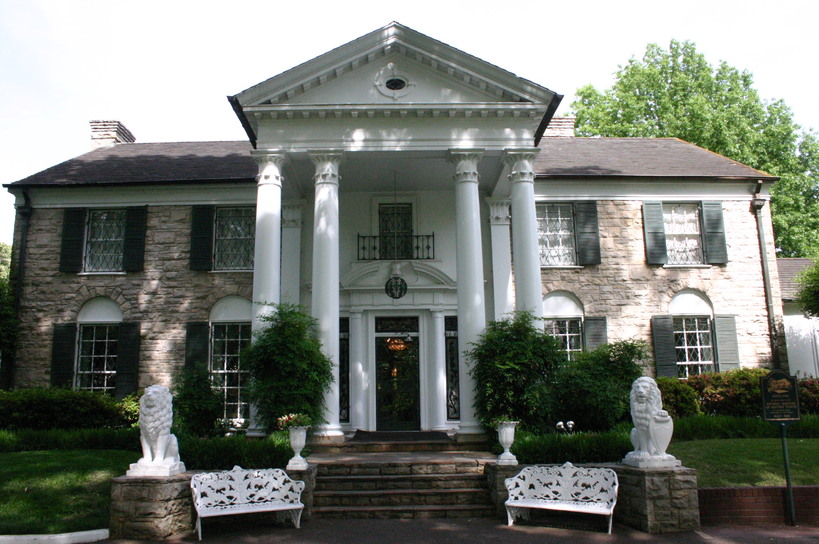 Today, we continued our riverboat tour as we sailed to Montgomery, Alabama and Natchez, Mississippi to discover the roots behind slavery and the Civil Rights Movement. Both places are rich in African American history. We started in Natchez, where we visited a cotton plantation and learned about how cotton was a crop that changed the lives of many African Americans who were forced to work as slaves in the fields. Then, we learned about the Civil Rights Memorial in Montgomery. We learned about a very important six-year-old girl named Ruby Bridges, who was one of the first African Americans to attend an all white school in the 1960s. Then, took a walk in an African American's shoes during the 60's, and we made posters as our souvenirs to protest for equal rights.
So far, this unit has been a fabulous way to spark motivation in Social Studies. Yesterday, one of my dear girls was absent; today when she came in, instantly three students said "You missed so much yesterday - we took the boat to Graceland and learned about Elvis and the Blues!" This put a smile on my face to know that this authentic learning is (hopefully) something that will stay with them as they learn about the regions of the United States. Tomorrow we visit Florida - oh the places we'll go in Florida - so stay tuned for more happy sailing!